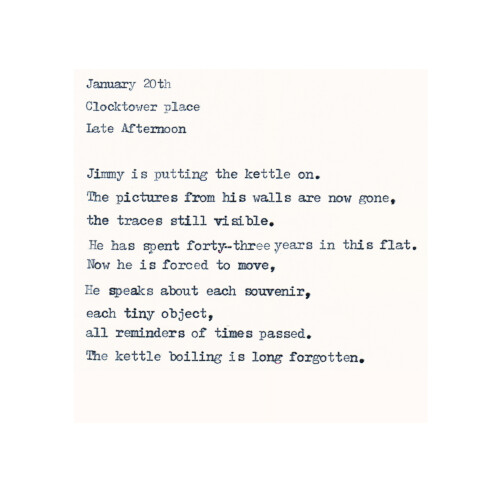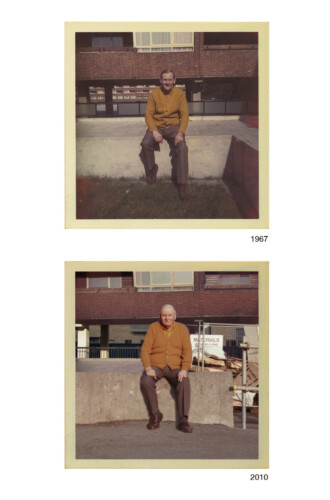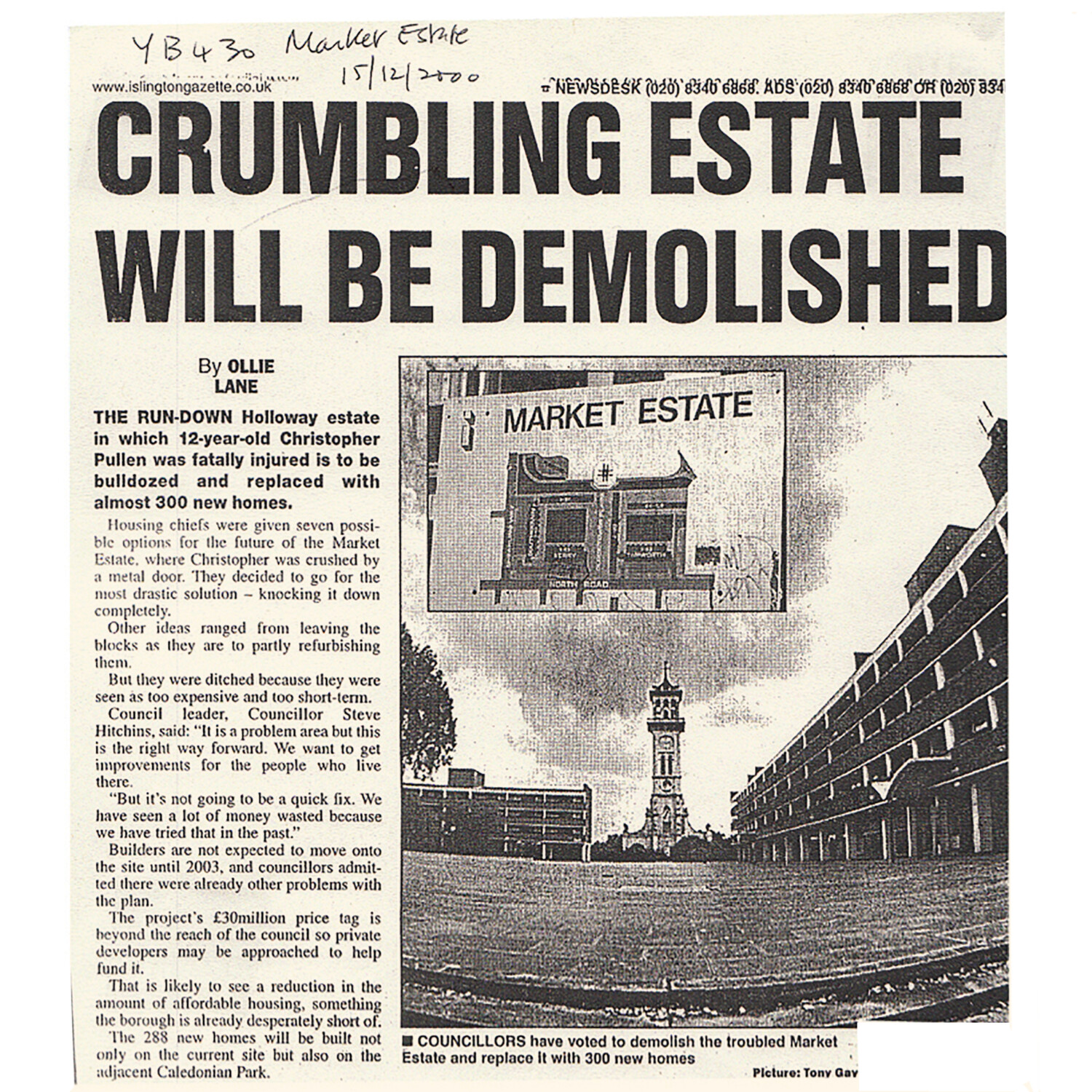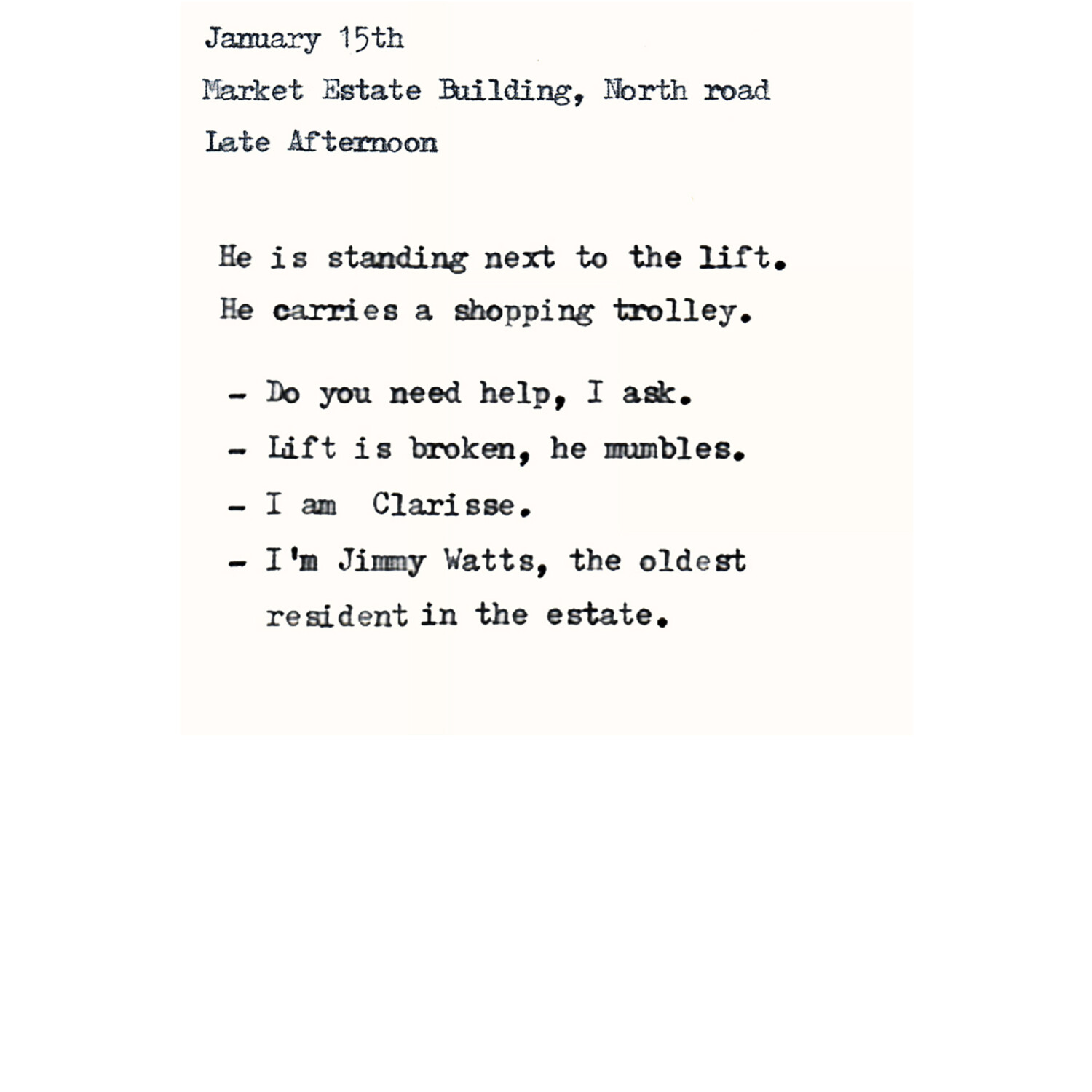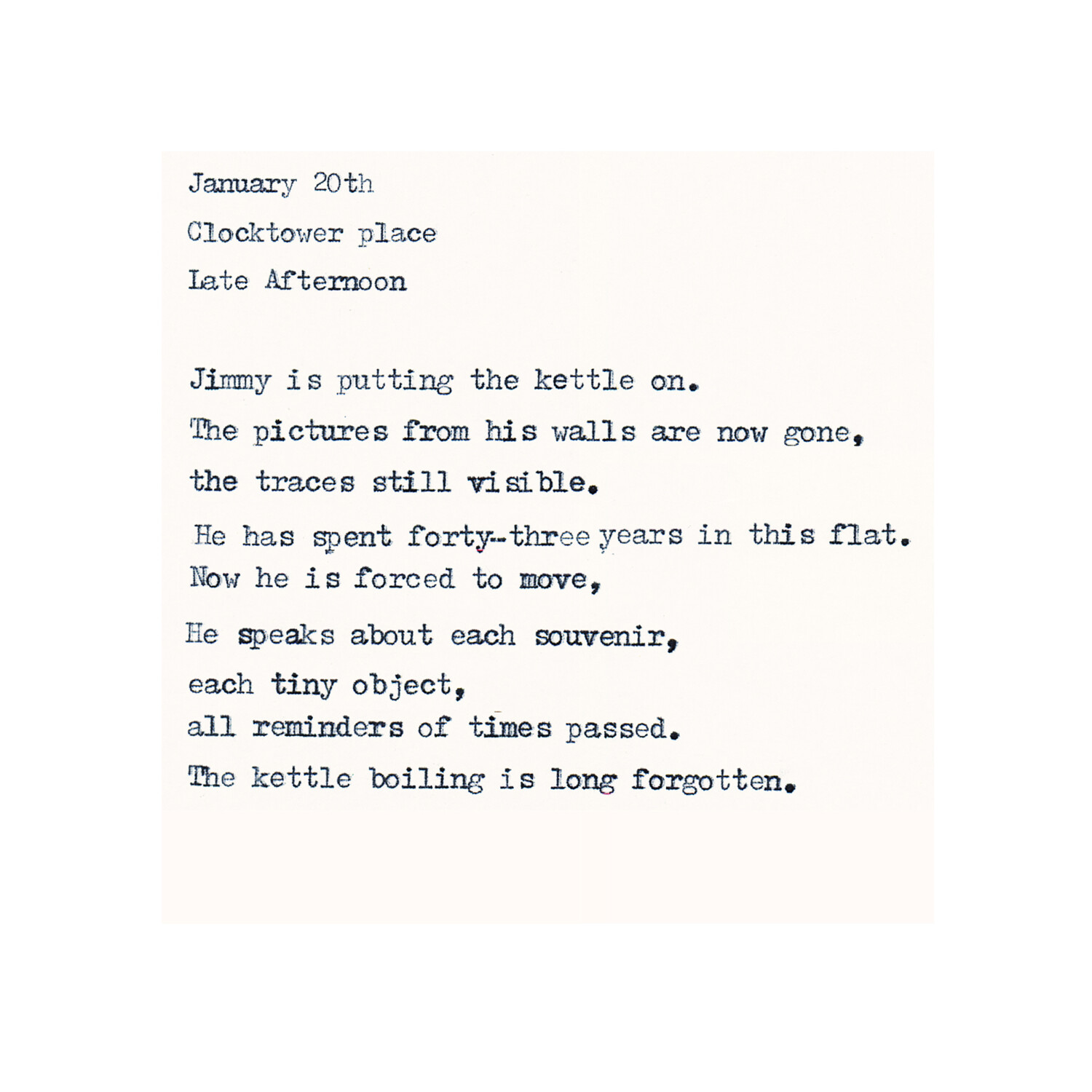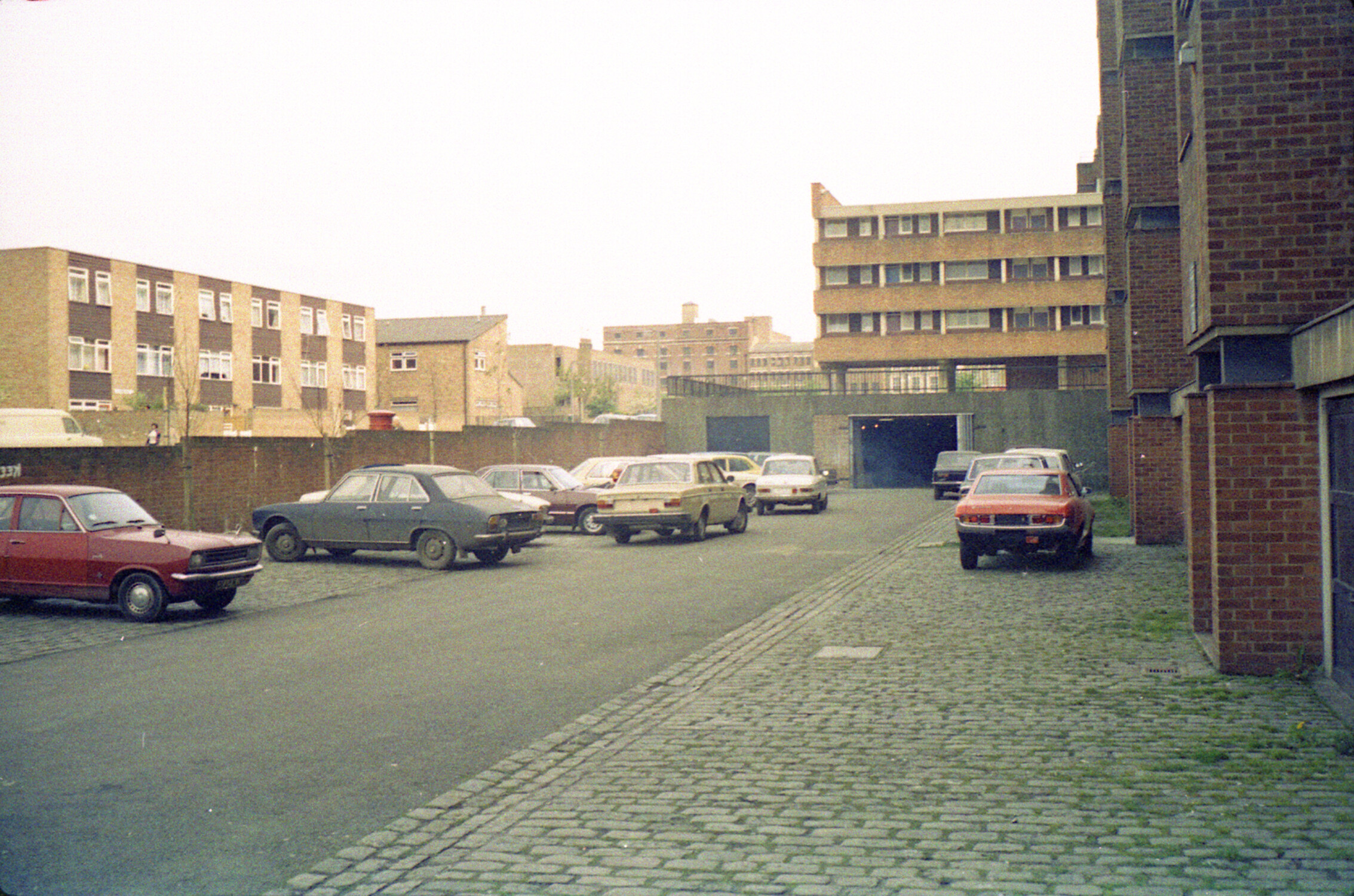 A 571-flats council estate has just been destroyed in Holloway, North London. Up until the very last days before demolition, 31 families still called the Market Estate their home. This place, built around an old clock tower, dated back to the 1960s, and represented a Utopian vision of modern urban planning: some of its residents, of a generation moving on from post-war Britain, had been living there for over 40 years.For this project, i took a portrait of Jimmy Watts, on of the first resident to have moved into the Market estate in 1967.
"On January 15th 2010 I met Jimmy Watts, one of the many living at the Clock Tower Place, in a building that is now demolished. Jimmy shared his life with me. He showed me his old family films, and I discovered that living on the estate once was full of life. »
Couple of months after the Market Estate was demolished, I was invited to faithfully and meticulously re-create within the walls of 20 Hoxton Gallery the kitchen belongings to jimmy Watts.
The installation contains all of the original features and contents of Jimmy's kitchen from his demolished flat including video stream of the view from Jimmy's kitchen window onto the estate.
Jimmy had lived there since the estate open in 1967, raised four children and been witness to all the various political, economic and governmental transformations that led to its decline, deterioration and demolition.
While the demolition was well under way, I return to Jimmy's flat in the night, dismantle some parts With careful precision in order to re-stage it in a Gallery. I removed the carpet, the rotting skirting board, the heaters, lampshades, lights switch and abandoned furniture, anything that jimmy left behind…
In the early 1990's Jimmy like all good amateur film makers had pointed the camera straight out of his kitchen window thus capturing the estates young residents lulling about in the plaza below.
Jimmy Filmed the youth damaging the building, riding scooters, drug dealing, wrestling, throwing rocks at windows. Despite that, jimmy was still really attached to this building where he lived for years.
I incorporate Jimmy's video captured through his re-created kitchen window. The window itself was repositioned above the sink, backed by a television monitor playing the footage of the estate youths in the plaza below.
This installation was shown as part of the Concrete and glass open submission exhibition curated by @FloraFairbain & Paul Hitchman.