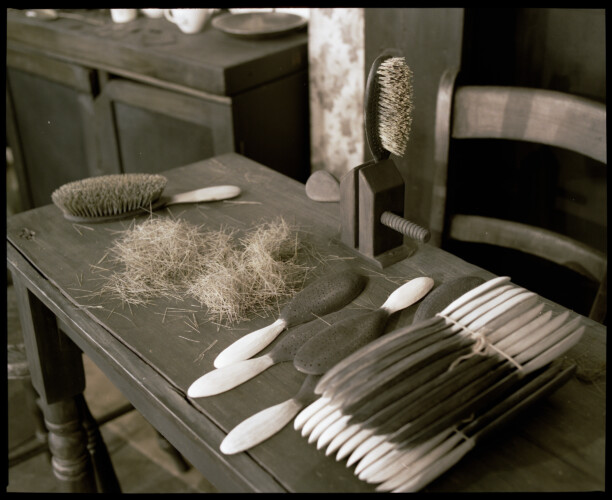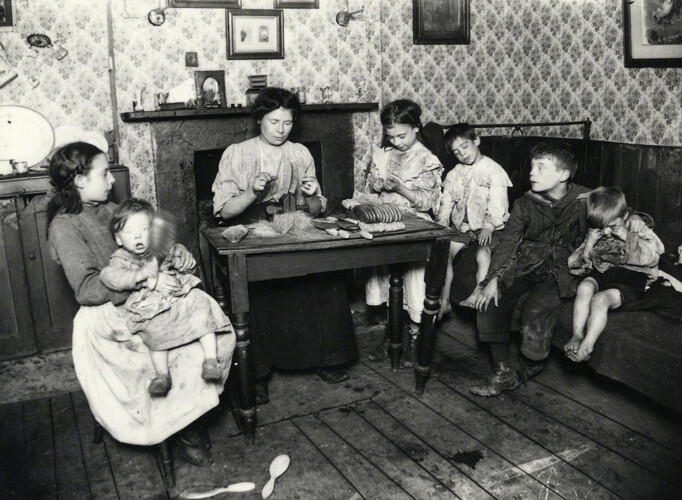 Forgotten Tale is an immersive installation in which I meticulously recreated a life size, three-dimensional black and white photograph of a Spitalfields home in 1902.
The work invites visitors to literally step into the picture frame; to be transported back to the Victorian era and to contemplate the circumstances and long forgotten stories of the picture's subjects in a sensory environment.
Found in London's Bishopsgate Institute archive, the original photograph shows a poverty stricken family of hairbrush makers in their home in Spitalfields – an area once known as one of the most notorious slums in London. The image is a record of hardship, but it also reflects a strong sense of working pride and familial tenderness.
The installation was first exhibited at the Photographers Gallery and then took place on the ground floor of a Georgian home in Spitalfields conservation area which offered the ideal condition for presenting the atmosphere of the re-created photograph.
Forgotten will be permanently hosted by the Ragged School Museum in 2022 after the museum renovation. The ragged school Museum is an historic building that once provided free education to destitute children in the East End.