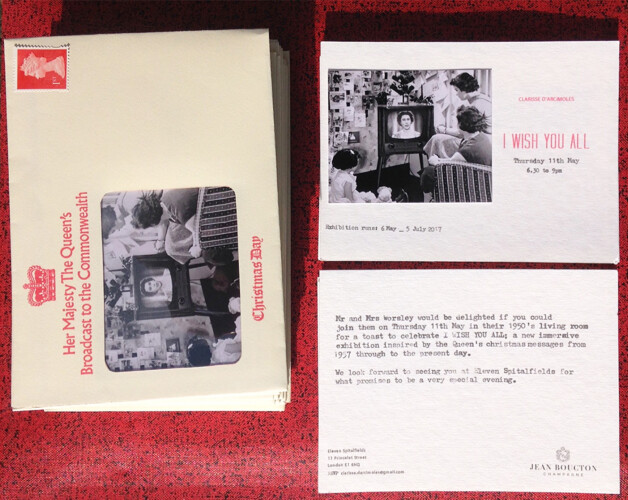 I wish you all is an immersive life-sized installation inspired by the history of the Queen's Christmas broadcast from 1957 until the current day.
I wish you all investigates how the Queen's annual Christmas message has reflected on world events and social upheavals over six decades of visual changes.
I invite visitors to step into a 1950's living room and observe the evolution of the speech throughout the years in a sensory environment and to realise that history undeniably repeats itself infinitum.